Remark:  
Standard: Professional table, All Set of Button Presser Foot ,Small/Big Button Serrarted Plate and Bottom Plate, 12 Sets of Standard Button Carrier.
Option: 3-Holed of Button Carrier,Button Spacer,Button Spacer with Laser Light.
*The definition of Button Size:
Extra small button size is Φ8~10mm, small button size is Φ10~20mm, and large button size is Φ20 ~ 26 mm. Basically, Button clamp of machine head is applied for Φ8~26mm, but that sewing extra/ large button size are depend on its thickness and convexity.

Button sewing machine with auto button feeder enhances 300% efficiency of button sewing.

Cycle Time: 2.2 Sec./Button; 13,090 Buttons/8 Hr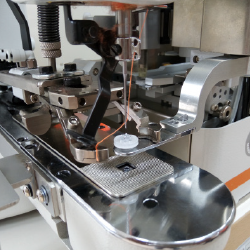 Modularized button carrier is for different button size and replacement.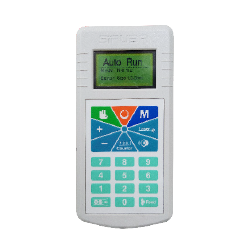 User friendly interface, all sewing  parameters are clearly shown.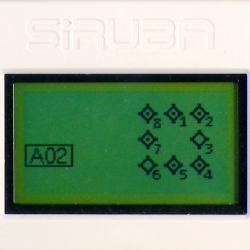 Checking the sensors detecting by A02 function of operation panel.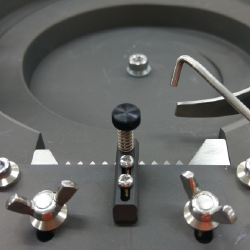 Flip mechanism enhance the accuracy of ø16mm up button by auto air-blow.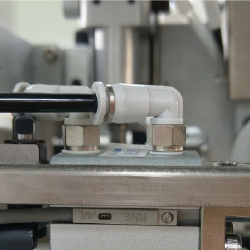 SMART SENSOR OF BUTTON CLAMP
Button clamp can detect the button position and avoid sewing without button.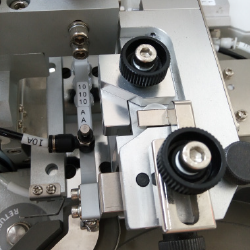 BUTTON CHANNEL ADJUSTMENT
Channel adjustment is controlled by stepping motor accurately .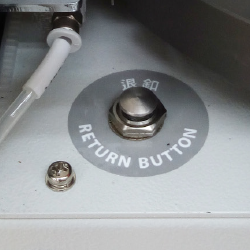 Press the key and then remove all the buttons in the channel.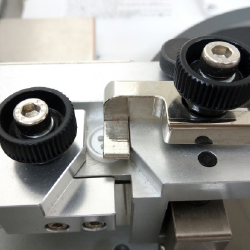 ELECTRONIC AUTOMATIC MEASUREMENT OF BUTTON SIZE
Accurate, Ultrafast, adjusting different button in a short time.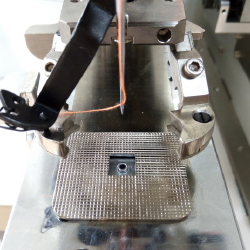 BUTTON CLAMP OF MACHINE HEAD
Button clamp is suitable for variety button size, the clamp can be used in different button size and no further adjustment needed.
Codes of Parts
X+0.05
  -0.05
D+0.05
  -0.05
Button
Holes
ABF118
2.2
1.0
4
ABF119
2.2
1.0
2
ABF120
2.4
1.2
4
ABF121
2.4
1.2
2
ABF122
2.8
1.2
4
ABF123
2.8
1.2
2
ABF124
3.2
1.2
4
ABF125
3.2
1.2
2
ABF126
3.6
1.2
4
ABF127
3.6
1.2
2
ABF269
2.6
1.2
4
ABF270
2.6
1.2
2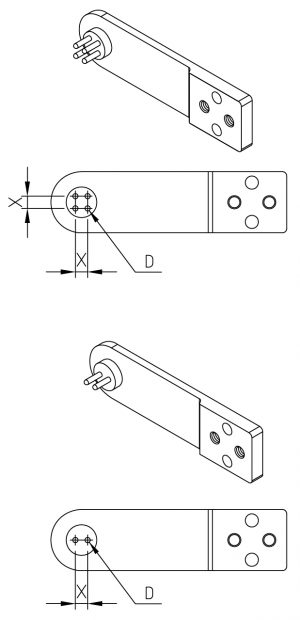 Available Shape of Button
Two sides must be have obvious differences to make sure that the machine can differentiate the front & reverse side of the buttons.The convex / concave must above 1.2mm height difference.
Unavailable Shape of Button
The machine can't identify the button when both sides are similar without obvious
differences.