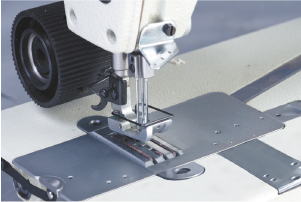 1. The looper mechanism adopts an obliquely curved body type device, which
exhibits excellent durability.
2. The bartack function is the same as the lockstitch machine, which can be
operated by the reverse stitching lever, which can definitely prevent thread
release.
3. The stitch length can be easily adjusted.
4. The puller device makes the cloth feeding smoother and the stitch forms more
flat.