| | | | | | | | | | |
| --- | --- | --- | --- | --- | --- | --- | --- | --- | --- |
| F007K-U131-248/FFT/FHK/DF□ | 2 | 3 | 4.8 | 1.6~4.2 | 0.5~1.3 | 1~5.5 | 5 | UYX128GAS#10 | 4500 |
| F007K-U131-256/FFT/FHK/DF□ | 2 | 3 | 5.6 | 1.6~4.2 | 0.5~1.3 | 1~5.5 | 5 | UYX128GAS#10 | 4500 |
| F007K-U131-264/FFT/FHK/DF□ | 2 | 3 | 6.4 | 1.6~4.2 | 0.5~1.3 | 1~5.5 | 5 | UYX128GAS#10 | 4500 |
| F007K-U132-248/FFT/FHK/DF□ | 2 | 3 | 4.8 | 1.6~4.2 | 0.5~1.3 | 1~5.5 | 5 | UYX128GAS#10 | 4500 |
| F007K-U132-256/FFT/FHK/DF□ | 2 | 3 | 5.6 | 1.6~4.2 | 0.5~1.3 | 1~5.5 | 5 | UYX128GAS#10 | 4500 |
| F007K-U132-264/FFT/FHK/DF□ | 2 | 3 | 6.4 | 1.6~4.2 | 0.5~1.3 | 1~5.5 | 5 | UYX128GAS#10 | 4500 |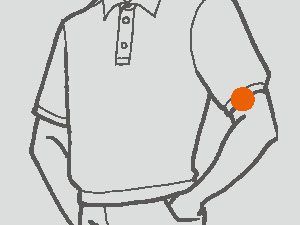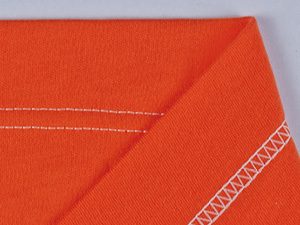 2 NEEDLE 3 THREAD AUTOMATIC SLEEVE HEMMING DEVICE
The pneumatic automatic feeding and folding device is for T-shirt sleeve hemming, which can save manpower and upgrade technique.
Customers can adjust the width of hemming folding edge and the horizontal width between folding fabric and left needle as required. Since there is no need to cut the fabric in advance material cost can be saved.
The electric eye can detect feeding, edging and presser foot lifter automatically. After finishing the action, the operation will stop automatically.
The maximum productivity: 6000 – 7000 pc (cuff)/ 8 hours.