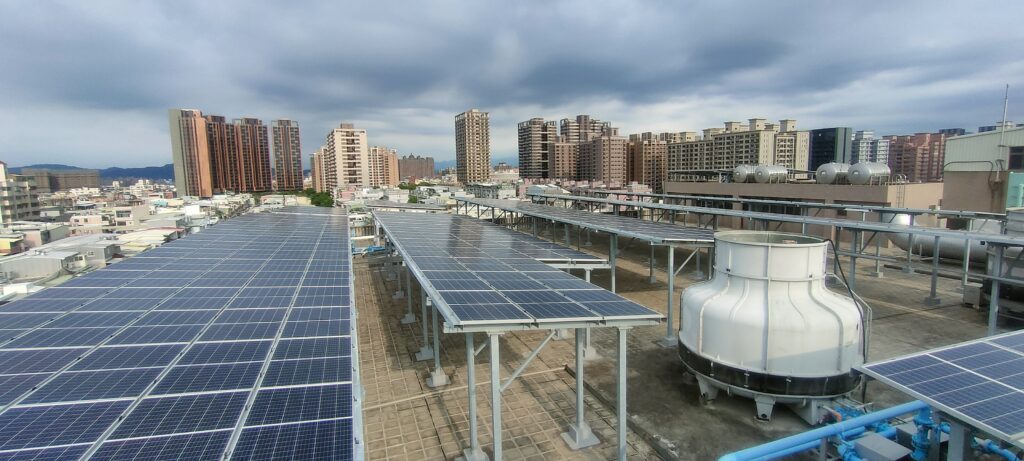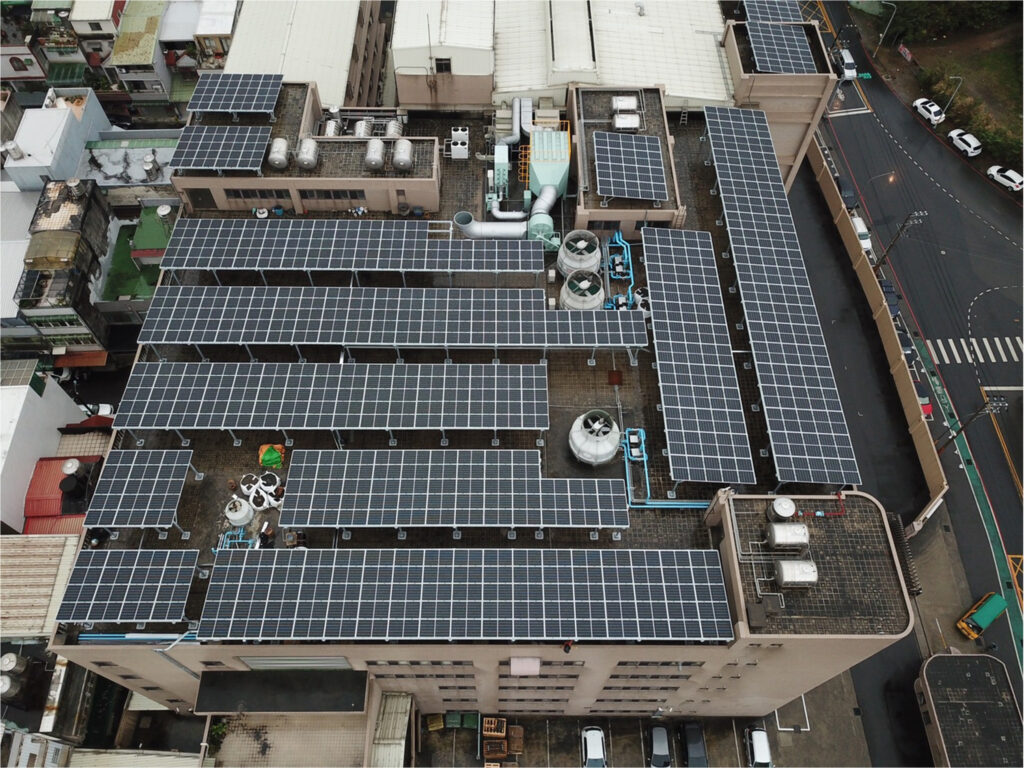 The Official Launching Ceremony of the Rooftop Solar Power at Kaulin Mfg. Co., Ltd. (TWSE: 1531)
Taiwan has been actively looking to develop its renewable-energy resources and the government is encouraging businesses to participate in rooftop solar photovoltaic (PV) installation and sell solar energy resource to Taiwan Power Co. (Taipower) in helping the power shortfall issues.
Kaulin Mfg. Co., LTD. (TWSE: 1531) cooperated with Fusimtech Technology Co. in developing rooftop solar photovoltaic (PV) power project to support the Taiwan's green energy roofs program. However, the COVID-19 crisis has caused the delays in project by one year to 2020. The project construction works did not get to start until January, 2021 and were completed within 3-month.
On 24th September, Kaulin Mfg. Co., Ltd. along with Kuo Yu-Hsin, Director-General from the Department of Economic Development, Taoyuan celebrated the official launching of the solar PV system at its Taoyuan plant.
Kaulin Mfg. Co., Ltd. manufacturing facility in Taoyuan is building on its environmental sustainability efforts by installing a solar photovoltaic (PV) system on its roof top to achieve their Environmental, Social & Governance (ESG) sustainability goals.
"Taoyuan is one of the most successful cities of energy transformation in the country. In 2014, Taoyuan was upgraded to a municipality and it has expanded its development of renewable energy by then. Until now, the city's total installed for cumulative renewable energy is about 600MW including 130MW hydraulic energy, 100MW wind energy and 370 solar energy. As of 2020, the city's total installed capacity for solar energy increased 70 times higher compared with 2014," Kuo Yu-Hsin, Director-General, Department of Economic Development, Taoyuan said.
"The city has launched a series of subsidy programs to encourage and promote the installation of roof photovoltaic (PV) systems in homes, commercial buildings and so on. Previously, all renewable energy generated in the country can be sold to Taipower, a state-run electrical utility Taiwan power company under a guaranteed purchase system. However, the law of renewable energy provisions were amended to give green energy suppliers option to not just sell spare energy to central government also qualified for the free market," he added.
In addition, he encouraged heavy energy users to invest in energy storage system for internal energy consumption to keep pace with the increasing demands for electricity during peak hours.
Lin Sheng Chih, General Manager of Kaulin Mfg. Co., Ltd. mentioned that there were three primary stages of solar PV system implementation process.
12/2019   Stage 1: Solar site assessment and planning design
6/2020     Stage 2: On-site visit, surveys and shading analysis to determine optimal solar system (roof mounted, ground mounted or pole-mounted types)
9/2020     Stage 3: Obtain permits to install the solar PV power generation system
On-site installation and assembly of Solar PV system consists a series of construction works including setting out, scaffolding, reinforcing steel, foundation waterproofing, mounting racks, install solar panels on metal upstands, pouring concrete footings and finishing touches.
The requirements of mechanical and electrical installation of solar PV systems may also vary from mounting location, method, system voltage and the processes including install solar inverter, electrical wiring installation, bond solar inverter and battery, connect inverter to the electricity meter, start and test solar PV system's performance.
The installation process takes approximately one and half year from the initial site assessment until the system testing is complete. After the completion of the solar project, using a drone with integrated camera to capture data in solar site, solar panel inspections and documentation.
Installing Solar PV panel comes with a number of benefits such as reduce electric bill, help the company to be "green" and another noticeable financial benefit is that the solar panels act as roof shades which help to reduce the amount of heat reaching directly to the roof, keeping the roof cooler and reducing the need for air conditioning during daylight.
"The solar energy doesn't only help reduce power bill; it also has some benefits to help slow climate change and mitigate CO2 emission to our planet," Zhan Jun Hao, General Manager, Fusimtech Technology Co., Ltd. said.
"Based on the performance analysis, the solar PV system installed at Kaulin Mfg. Co., Ltd. has an installed capacity of 242.98 kWp and it can generate electricity of approximately 5.80 million kWh for the next 20 years. Also, it can help to reduce 3.97 million kgs of carbon dioxide (C02) emissions. Furthermore, Kauling Mfg. Co., LTD. is expected to share the utility profit from the Feed-in-Tariff (FiT) scheme and receive approximately NT $29.21 million," Zhan added.